News
The White Room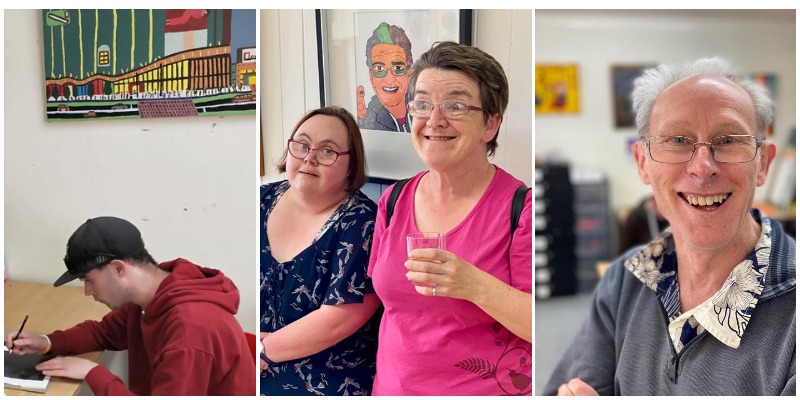 Are you committed to connecting people and art together? Are you experienced at originating, organising and delivering arts projects? The White Room Creative Space in Christchurch is advertising for two art facilitators to help it develop its new outreach programme.

If Christchurch is at Alert Level 1, The White Room will hold an information hui on Saturday 25 September from 10.30 - 12.00pm for anyone interested in applying for the positions. If alert levels do not allow for this, the hui will be online instead.
The White Room provides an inclusive, creative community united by a shared passion for art. It fosters creativity, skill sharing, new ideas and ways of creative expression.
The new outreach programme is funded through the Government's three-year Creative Spaces Initiative. Delivered by Manatū Taonga Ministry for Culture and Heritage in partnership with Arts Access Aotearoa, the Creative Spaces Initiative is supporting 54 community creative spaces with funding over three years.
Connecting and working with a wide range of people
Art tutor Simon Gray says, "This new funding means we'll be able to connect and work with a wide range of people and support them to access art and creative activities.
"The White Room artists and staff are looking forward to the opportunities this funding will bring over the next three years – and hopefully for a lot longer.
"It's a chance to develop new initiatives, connect with new people and organisations, build relationships, and help embed the idea that art and creative activities are essential to people's wellbeing.
"And, of course, it's a chance to make lots of art."
To register your interest, get an information pack or find out more about the role please contact Simon Gray (E: simon.gray@skillwise.org.nz; M: 021 088 53533), The White Room Creative Space, 344 Manchester St, Christchurch 8013.