Media Release
The White Room
We make art and we want to make more.
White Room On Wheels (WROW) is an electric cargo bike with everything in it for artists to paint the town red and a lot more besides. The Christchurch creative space is running a Boosted campaign to raise the necessary funds to make this happen.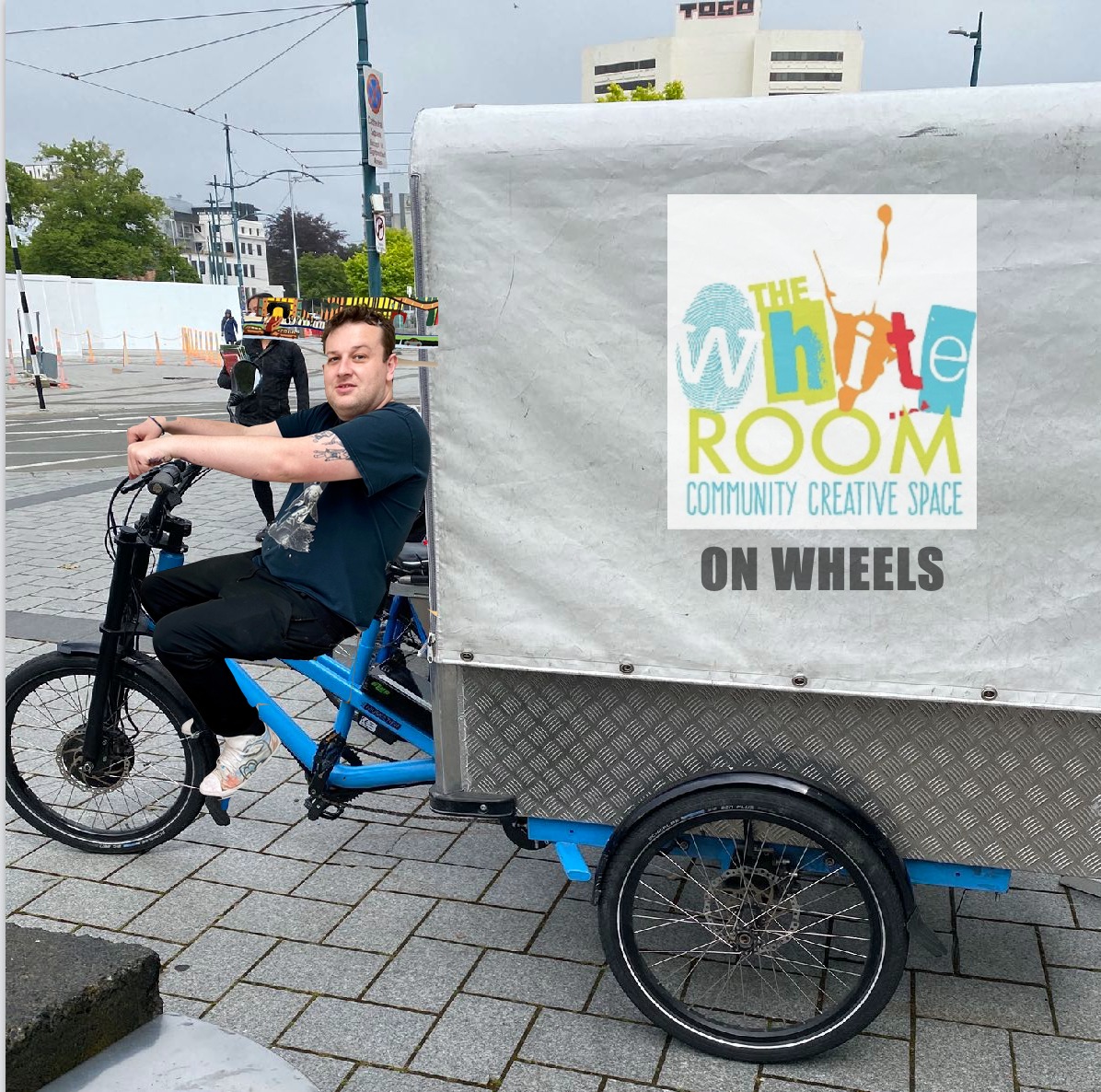 You can contribute to the Boosted campaign. Born from an idea by artist Isaac Tait and developed with The White Room Creative Space, WROW will enable artists, community groups and anyone who wants to make art to take to the streets of Ōtautahi and get creating.
WROW has been selected as one of 15 projects to be supported through the 'Boost Ōtautahi' campaign run by Boosted through their arts crowdfunding platform, with funding from Christchurch City Council, Creative New Zealand and the Rātā Foundation.
The Boost Ōtautahi Community Party will be held on Thursday 9 June, at Christchurch Art Gallery Te Puna o Waiwhetū and is open to everyone who wants to support the arts in Ōtautahi.
About The White Room
The White Room Community Creative Space was developed in late 2014 in response to a growing need to foster and develop the creative talent of people supported by SkillWise. With its own dedicated creative space, it has become an exciting and successful place where artists can explore and showcase their artistic potential. The White Room advocates for the artists inclusion in contemporary arts practice through supporting their art making, participation in exhibitions and other creative projects. Recently we have begun a new outreach programme, which aims to increase access to, and participation in, creative activities for groups of people in Ōtautahi who experience barriers to participation.
Easy Read story
You can download the Easy Read story
Further Information and photographs:
Simon Gray, Art Coordinator, The White Room E: simon.gray@skillwise.org.nz M: 021 088 53533 W: www.thewhiteroomonline.org.nz/